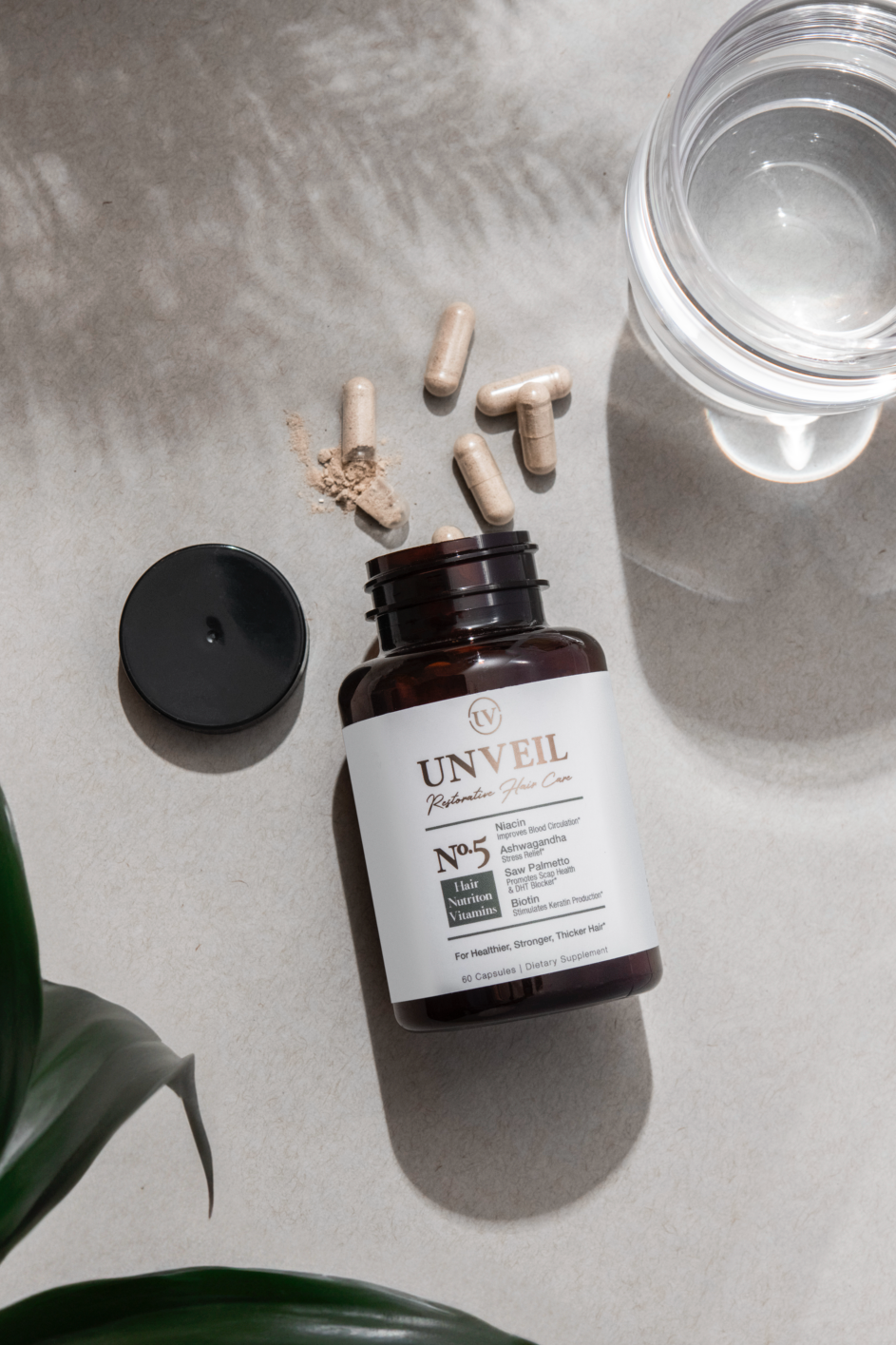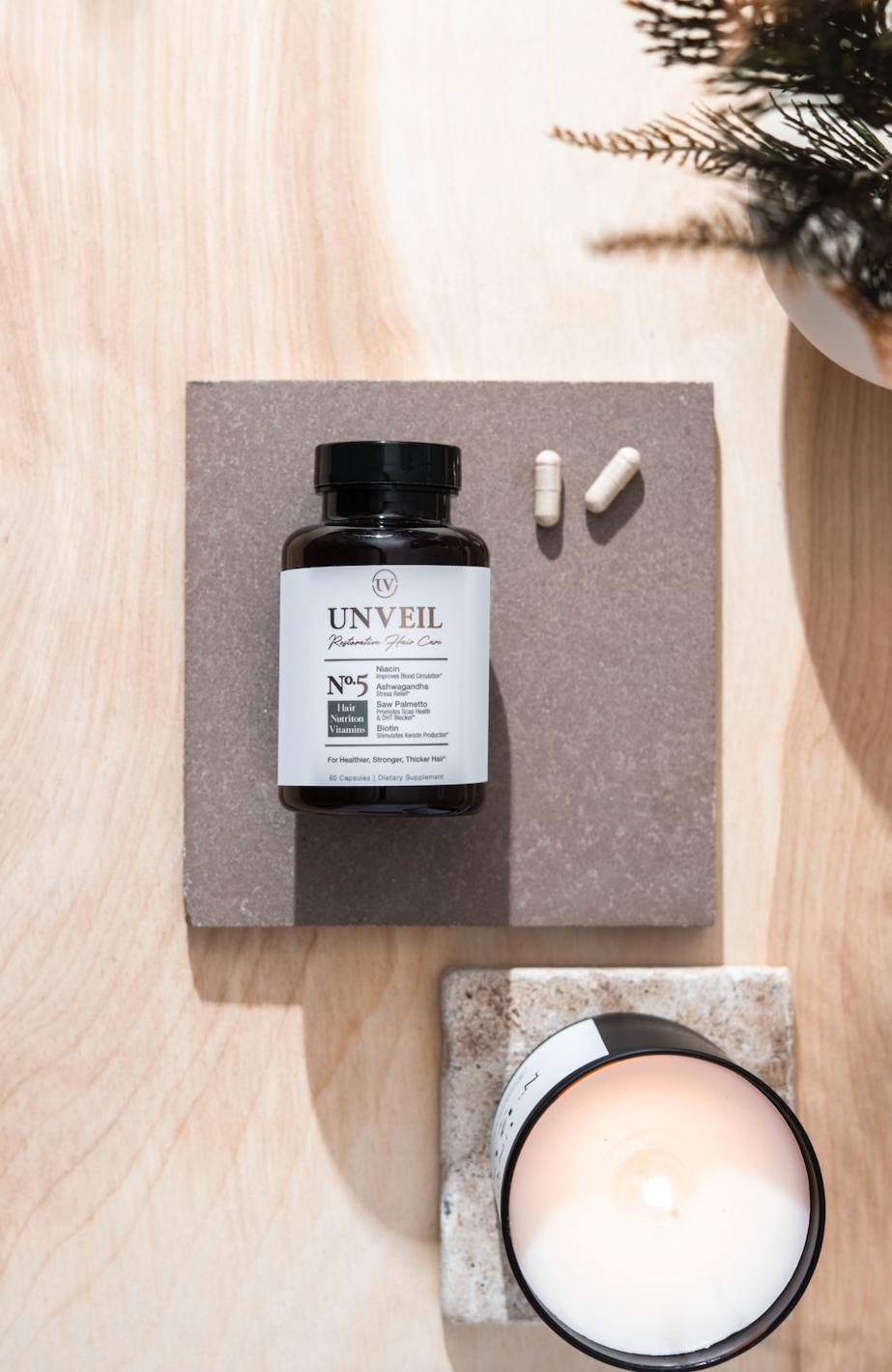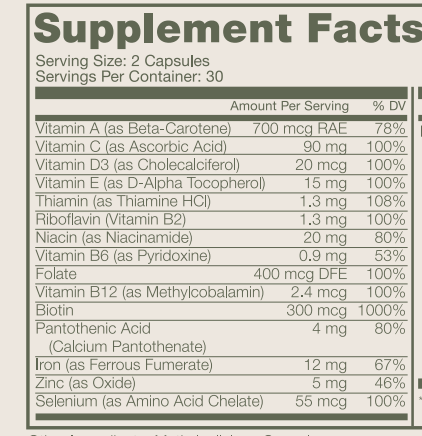 Unveil No.5 Hair Nutrition Vitamins
Sale price
$47.00
Regular price
Our No.5 Unveil Stronger Hair Nutrition Vitamins is a proprietary blend that supports your hair, scalp, and over all anti-aging goals! What we put into our bodies is as important as what we put on our skin. We strive to source the highest quality ingredients for our supplements that are bio-available to the body. Here's to looking and feeling your best with clean, non-toxic beauty.

Gluten Free | Gelatin Free | Soy Free | Non GMO
100% Vegan with Plant Based Keratin Peptides

Suggested Use: 60 Capsules - take 2 per day. Best taken with food.

Spray 1-2 pumps directly onto your scalp in each of your thinning areas. 
Massage into your scalp with fingertips. 
For best results, use our scalp-stimulating brush before you spray your scalp, to get the blood flow up to the scalp and clean away any debris. 
Use once daily, either AM or PM.  
** This is a Leave-On Treatment**