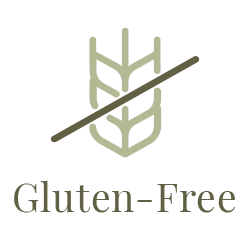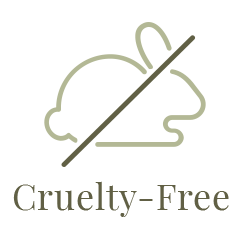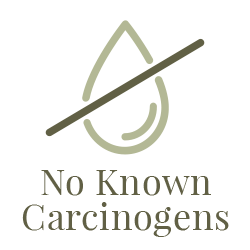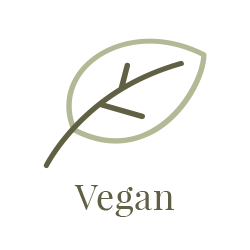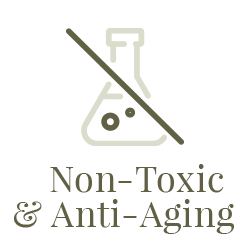 Your Solution to Thinning Hair
Sale price
$57.00
Regular price
$70.00

Top Seller to Stop Thinning Hair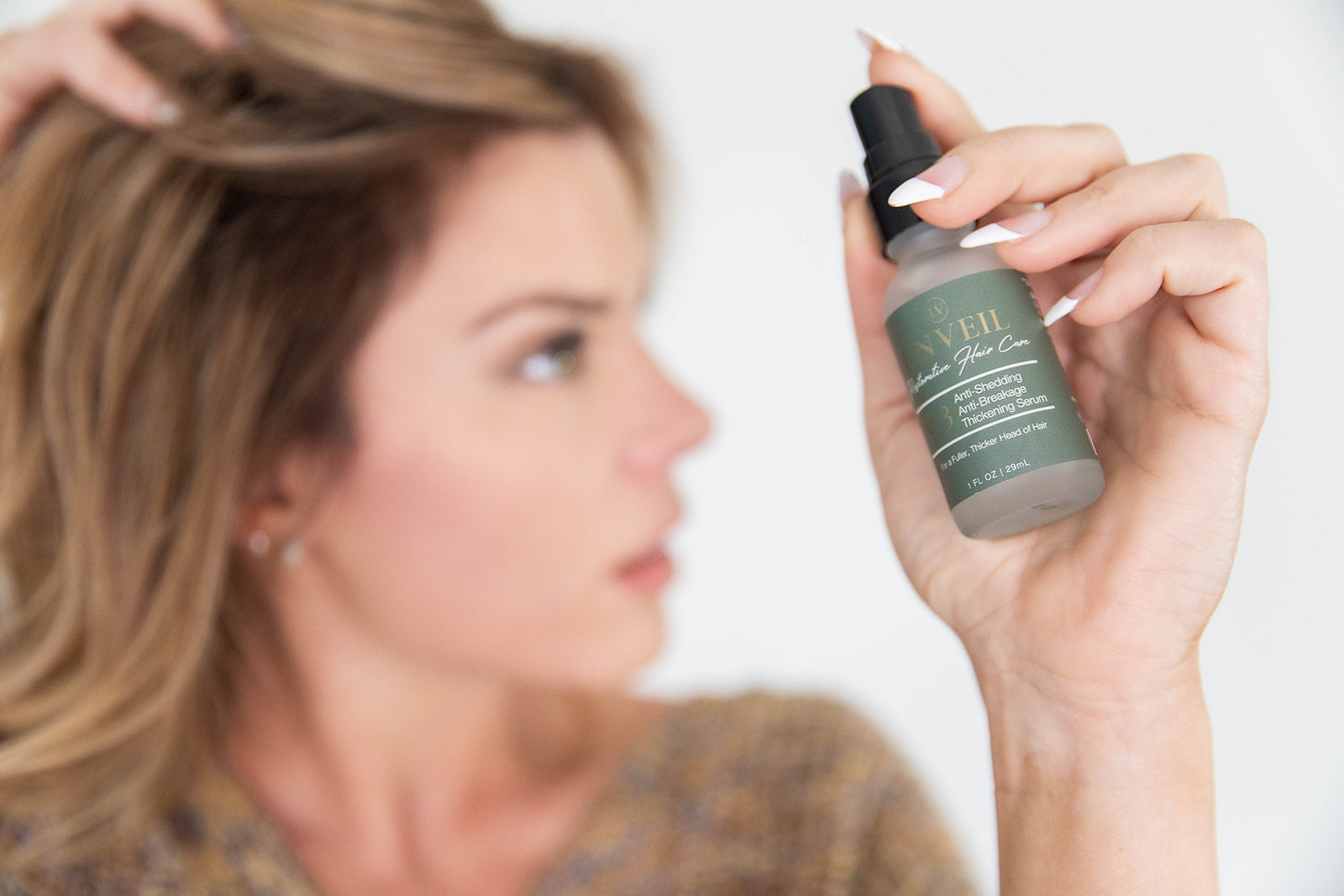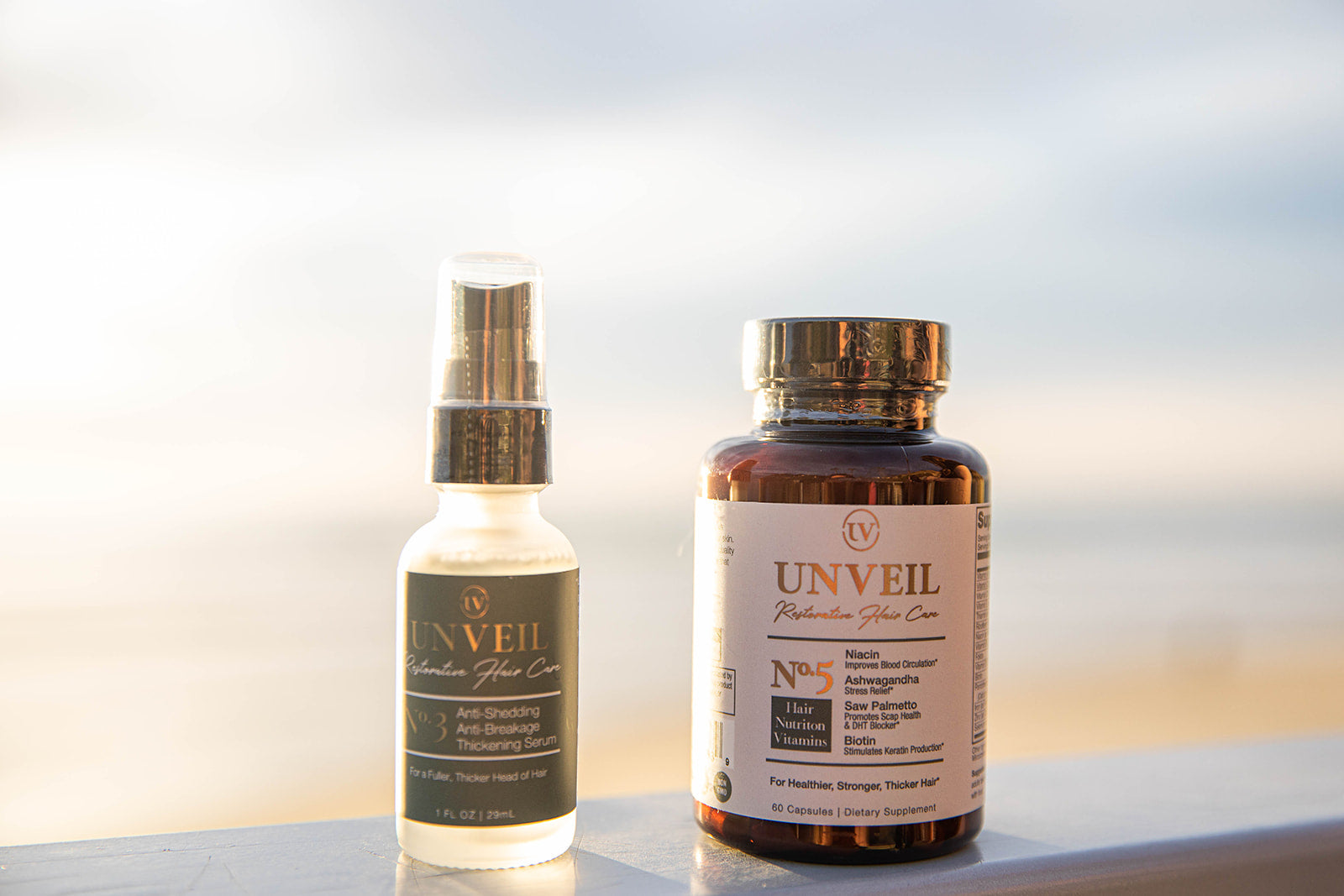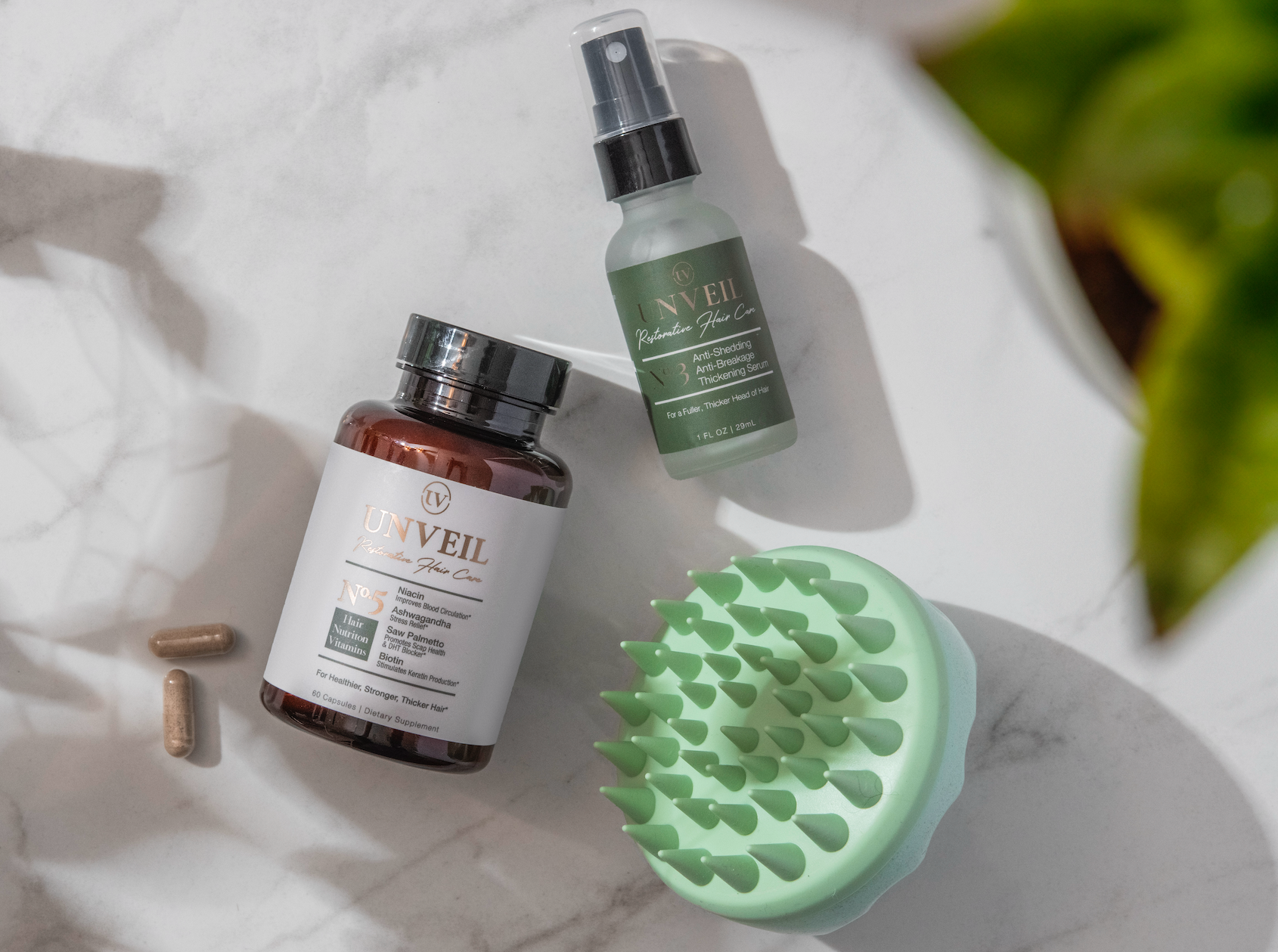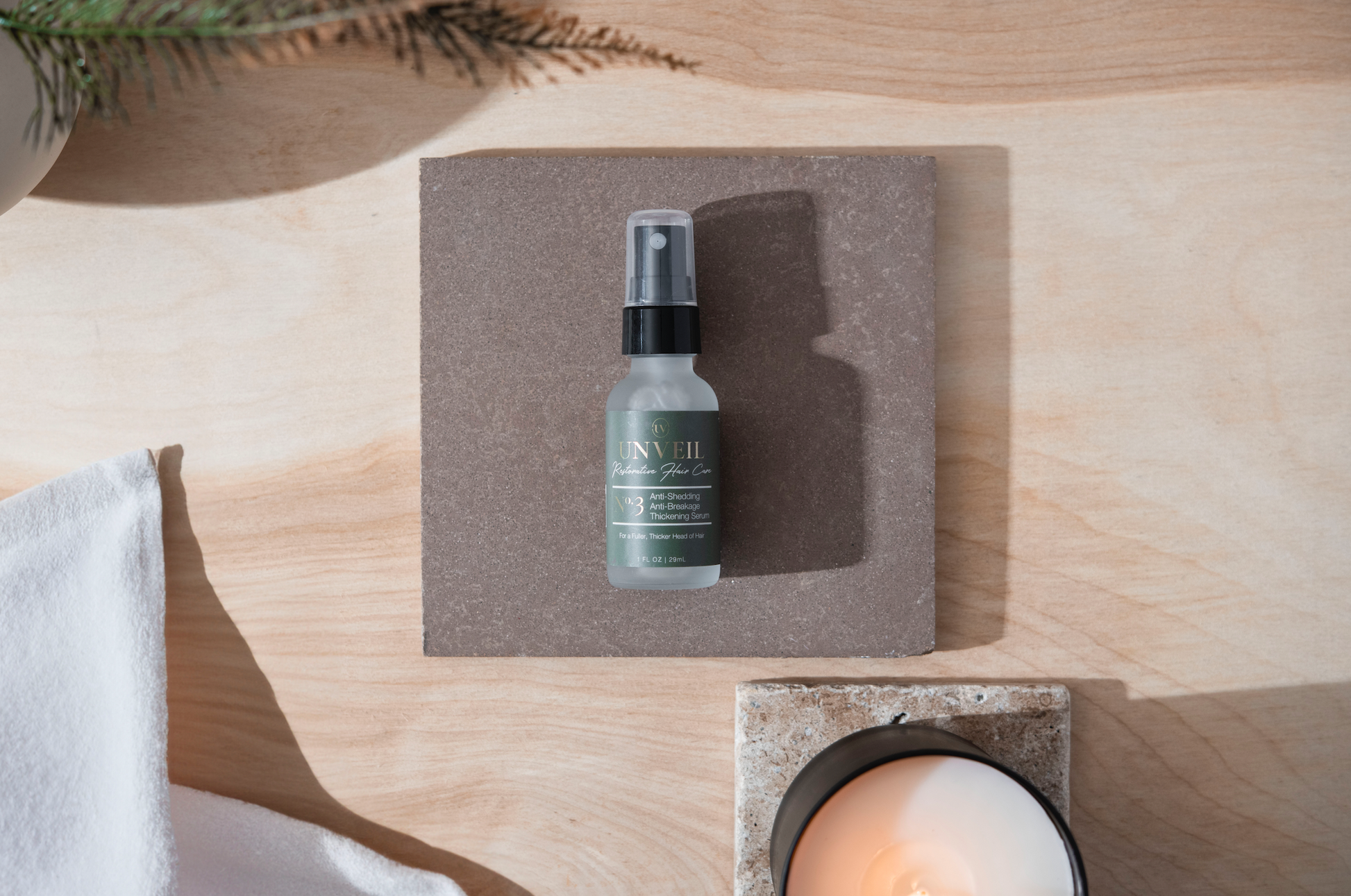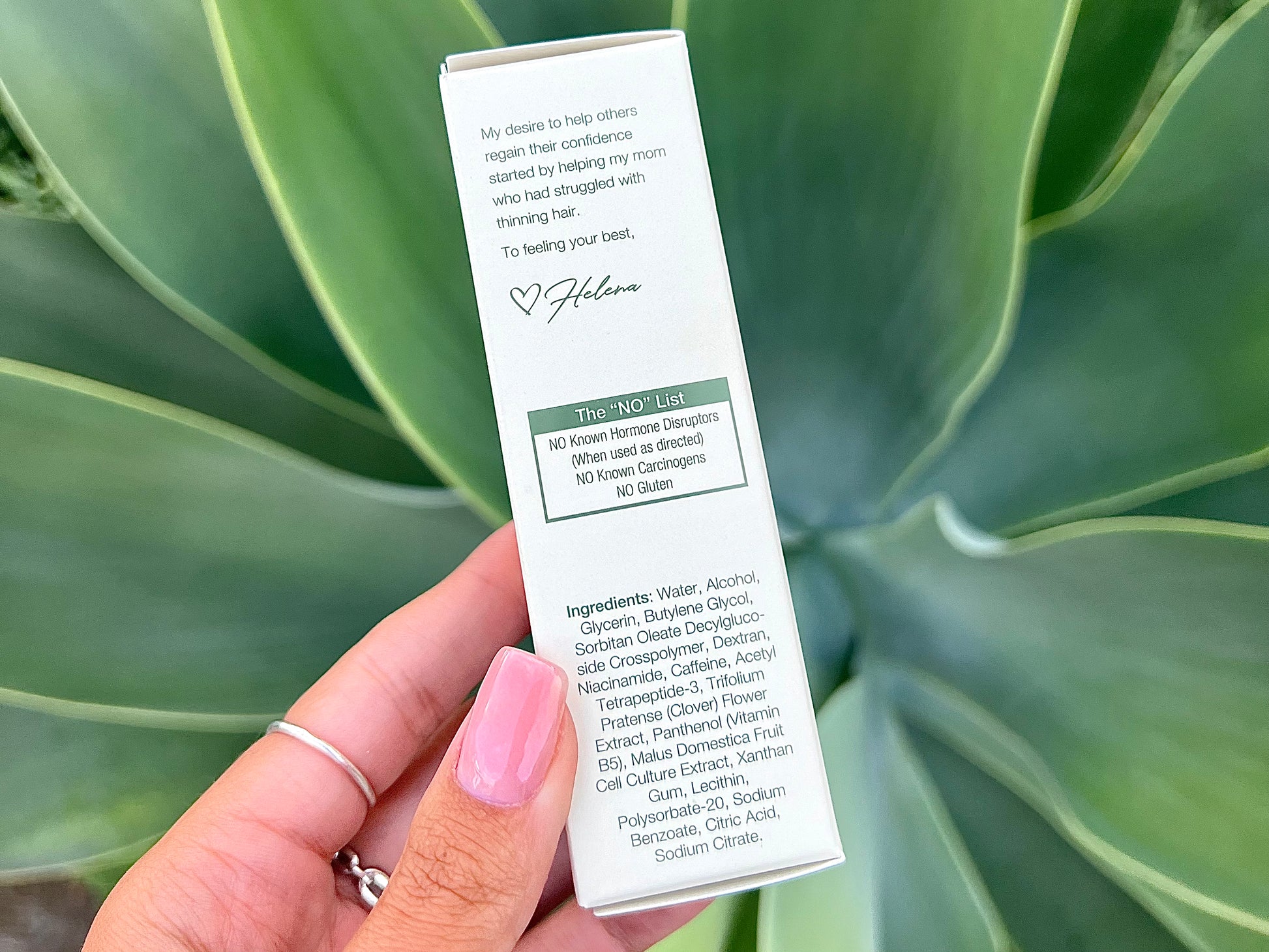 No.3 Unveil Thicker Hair Serum (30ml)
Sale price
$57.00
Regular price
$70.00
Real Customers with Real Results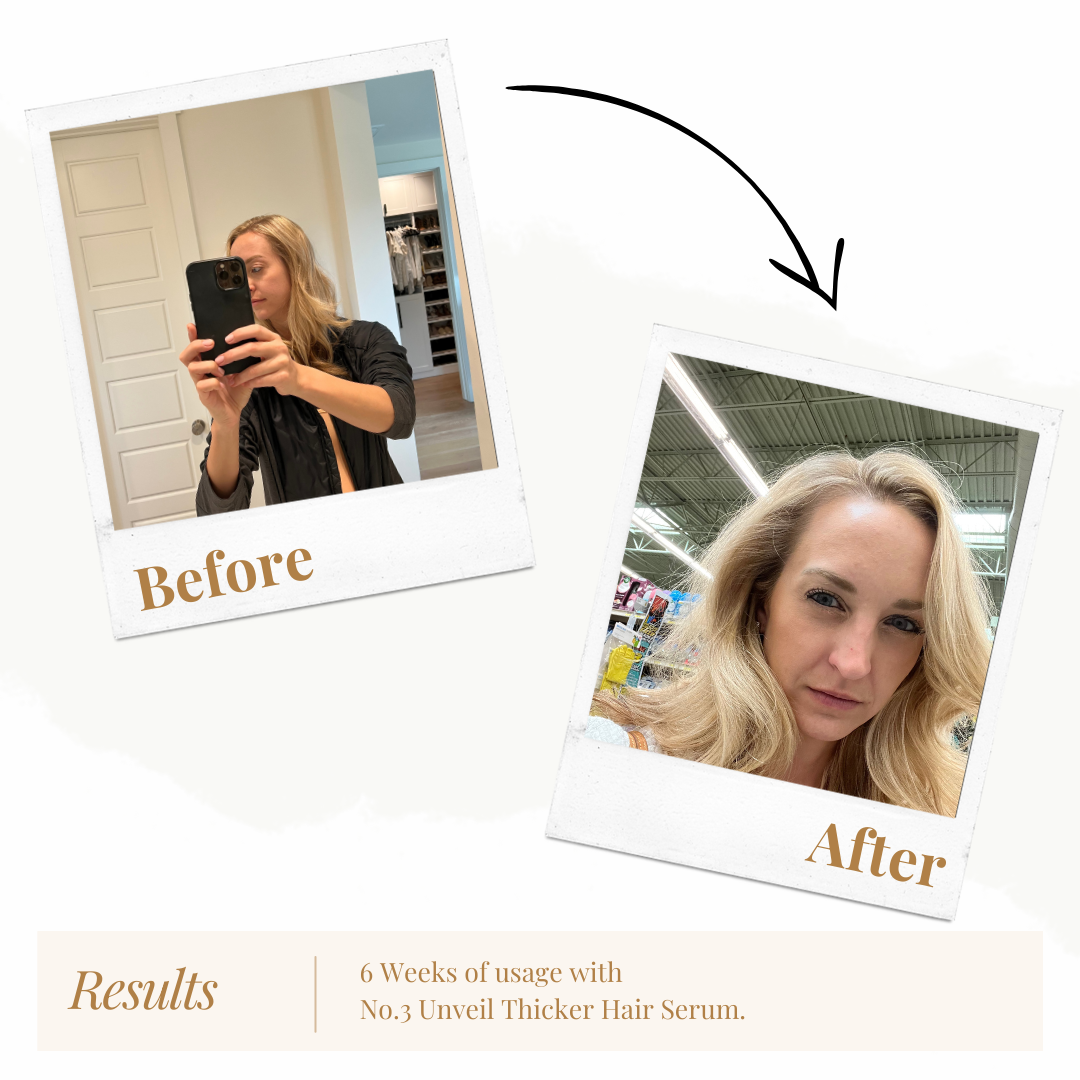 REAL RESULTS

Jen A.

"As far as my experience - the first 2-3 weeks I noticed a big change in the hair not easily breaking and being fuller - from there I have been getting length in my current hair and most exciting, more hair! It's such an easy to apply product adding it to your daily routine is a breeze! I also really appreciate that there isn't a scent to the product and most importantly it doesn't do anything to make my hair greasy, flat or needing to be washed after applying it. I am so excited the product has worked even better than I could have imagined - it's inspired me to start using the product all around my part! This is a must buy for anyone that wants thicker, stronger and longer hair - commit to the 90 days, it's 100% worth the wait!"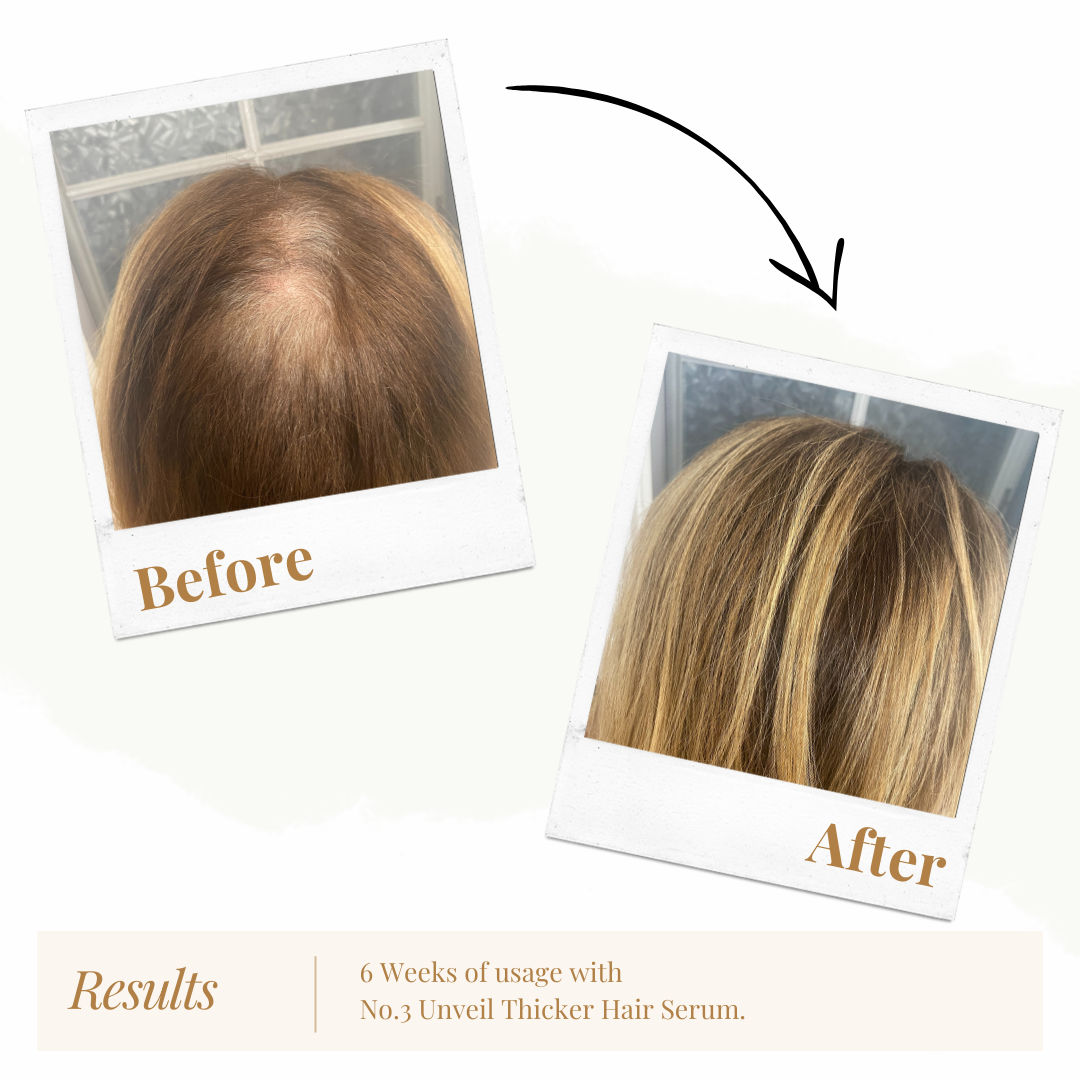 REAL RESULTS

Ardelle

"I just got my haircut and my niece noticed the hair growth. That really made me happy!"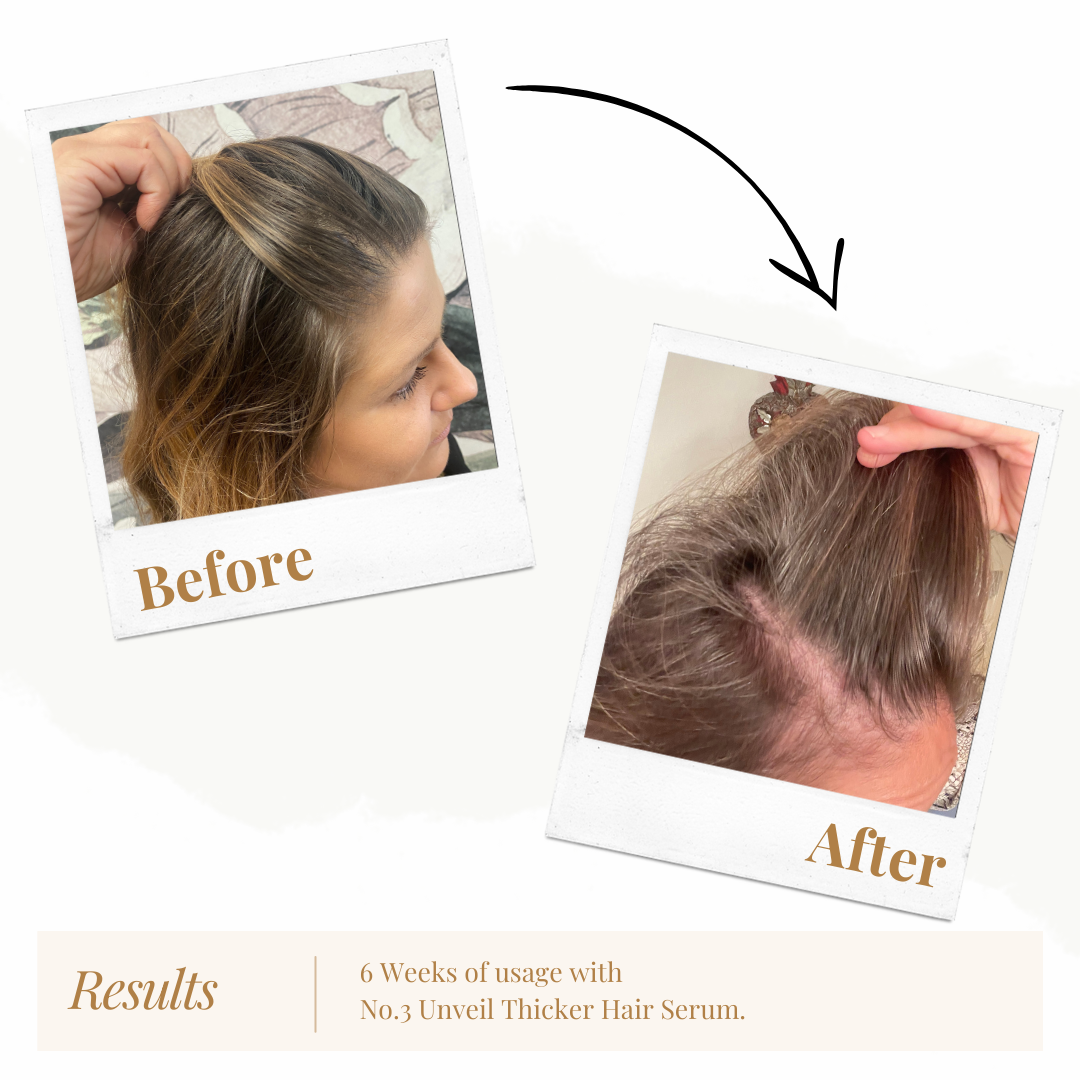 REAL RESULTS

Jessica Z.

"I love how the pictures show the change because I wasn't necessarily
feeling it - but see it!"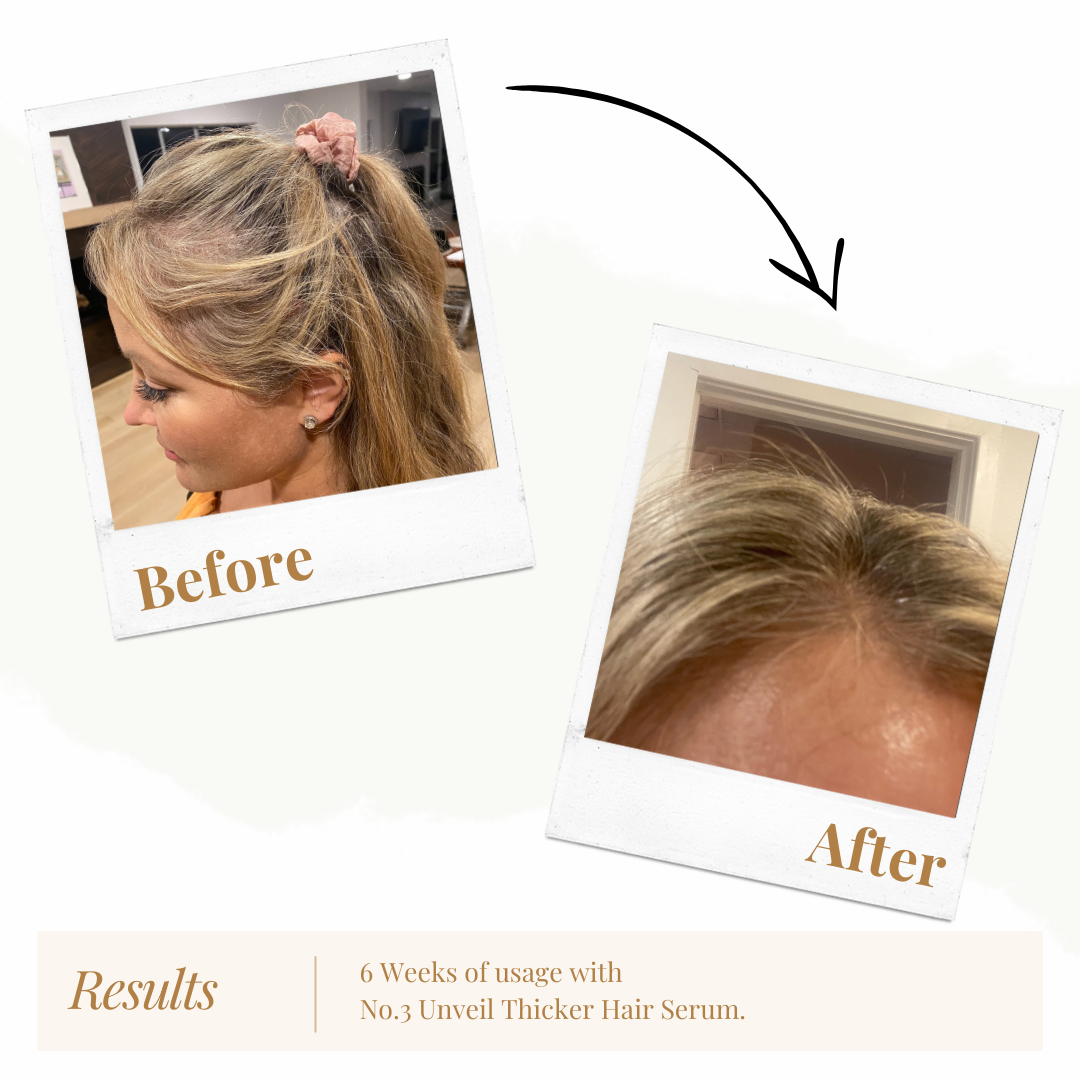 REAL RESULTS

Danielle G.

"I love your hair growth spray! Look at all these new baby sprouts."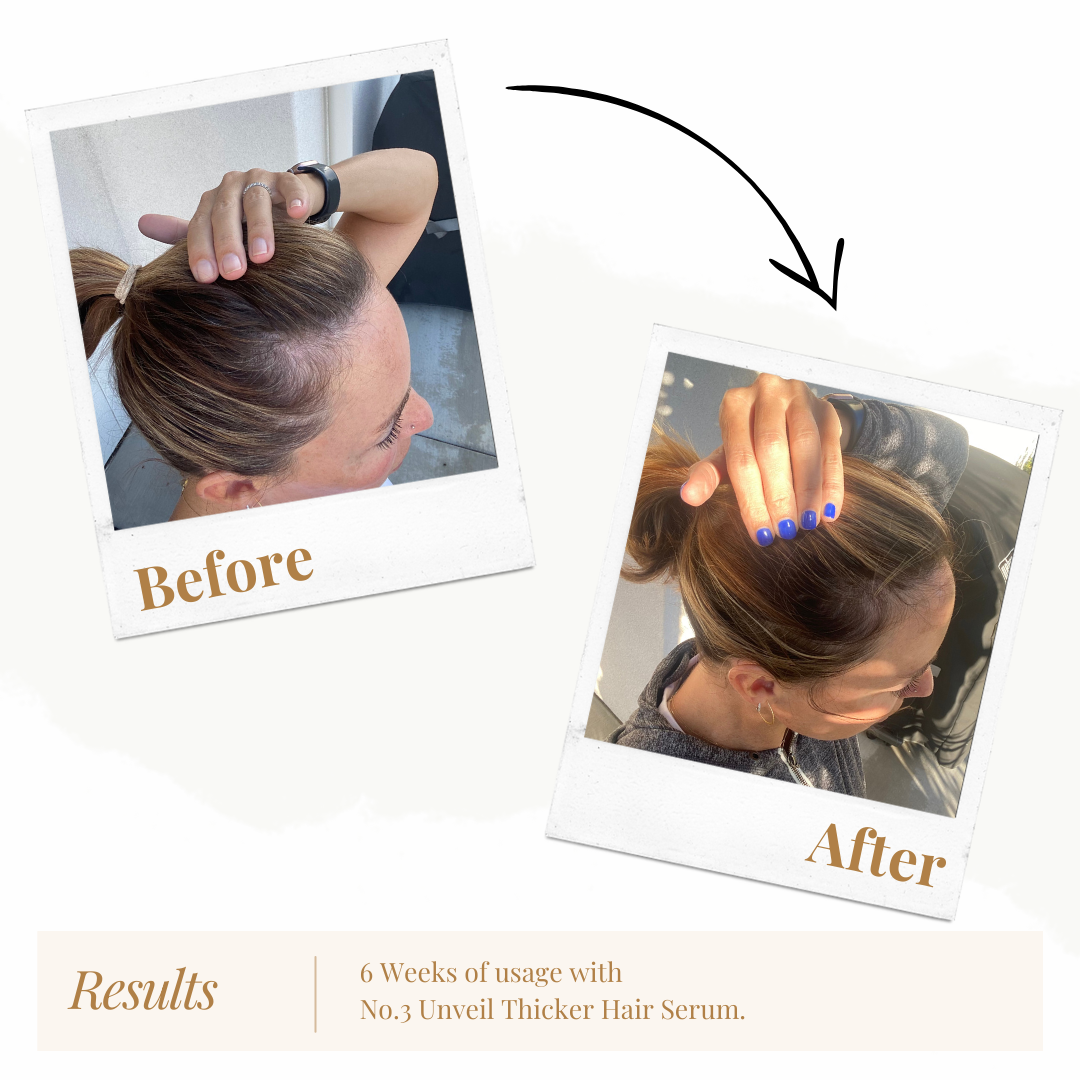 REAL RESULTS

Ang V.

"Way Fuller, Tons of New Hair!"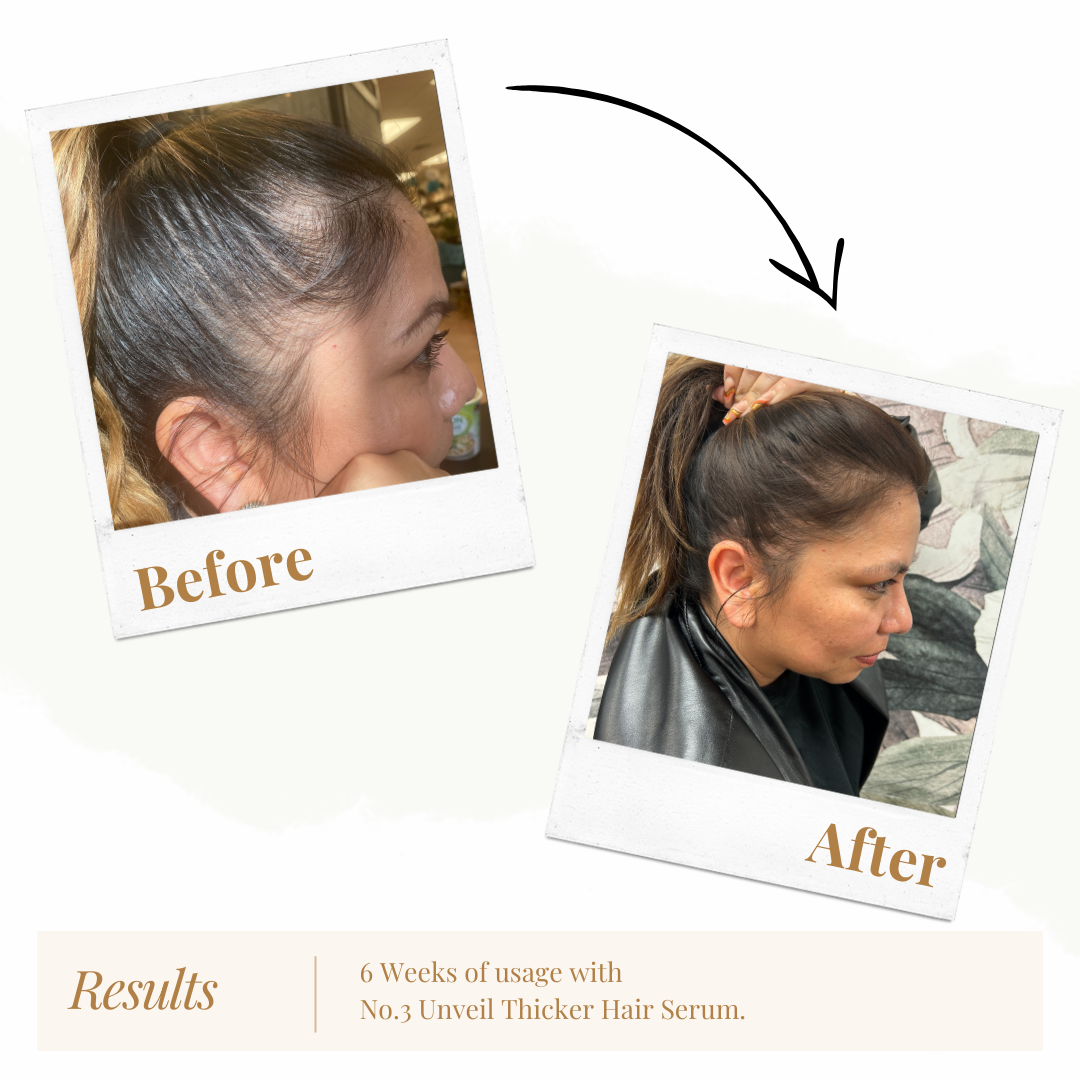 REAL RESULTS

Marisol

"WOW...I can't believe the difference"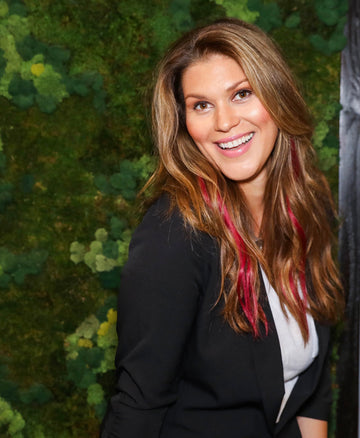 WHY WE CREATED UNVEIL
Our mission is to create non-toxic, clean, sustainable, cruelty-free, and restorative hair-care products that promote a personal state of wellness, thus empowering you to feel confident in your appearance and show up as your best self. 
For far too long we have ignored the mental toll that hair loss can have on our confidence & self-esteem. After being in the hair loss industry for 20 years, I created Unveil to free us from that negative self-image.
Unveil your most confident self. 

xoxo Helena
Read our story